All other MMOs are celebrating Valentines in one form or another and Lineage 2 is no exception. With their The Power of Love event running from February 12 to 26, players will get helpful buffs. If you're wondering what the power of love can do for your Lineage 2 Adena stash then read on.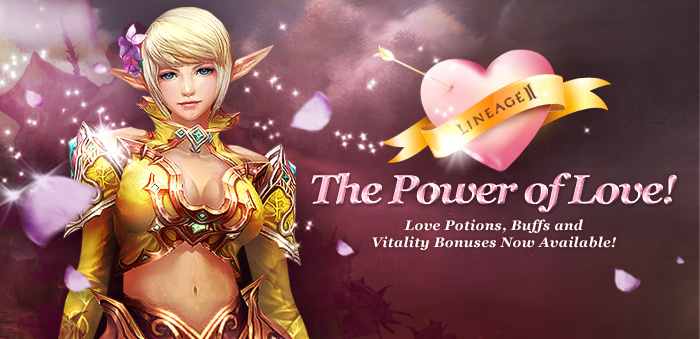 Coco Brownie's sweets for more Lineage 2 Adena
During the event, NPC Coco Brownie will be in town giving out pastries to players. Each character can only have one of the three sweets. Thankfully, there is no limit to how many times the items can be used. "Eating" these grants a buff to the player and those nearby. This is incredibly useful if you're about to go hunting for Lineage 2 adena. The list below shows what item gives which buff on top of the Vitality replenishment in peaceful zones.
Chocolate Truffle – STR + 2, INT + 2, and Attribute Resistance + 20
Candy Heart – STR, INT, DEX, and WIT + 2
Comfort Cookie – STR, INT, CON, and MEN + 2
Love Potions for more Lineage 2 Adena
Aside from Coco Brownie's sweets, players can also get buffs through Love Potions. These items will drop from monsters along with Lineage 2 adena. Picking them up automatically doubles the combat stats of everyone in their party for 2 minutes. The servers will also have No XP Loss Upon Death (unless you're chaotic,) and Vitality increased to 300%