To celebrate the launch of Sacrifice of the Vaal, Grinding Gear Games has launched a new contest. Join in the hunt for Queen Atziri for a chance at a microtransaction rewards and Path of Exile items.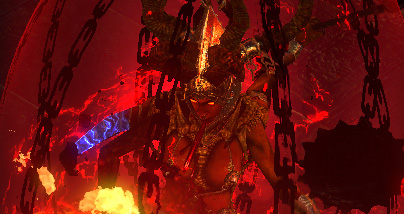 Requirements to win Path of Exile items
Players in Ambush and Invasion league can join the contest by simply being one of the first 50 in their league to complete the "Kill Atziri and her Guardians" challenge. As the title suggests, players need to defeat the four Unique monsters as well as Queen Atziri in the Apex of Sacrifice. Make sure you have your best Path of Exile items however, as this will definitely be a tough challenge.
Path of Exile items that await the winners
Those who are lucky to be one of the 100 winners (50 per each Challenge League) will receive an exclusive microtransaction effect. The effect will most likely be untradeable unlike most Path of Exile items. Happy hunting!