Berserker is the character class which deals heavy melee damage that wields two handed weapons exclusively for this character class. Berserkers have the ability to deal damage on enemies and they are one of the most damaging classes in EverQuest Online. Check the information below about the berserkers for EverQuest Platinum hunting.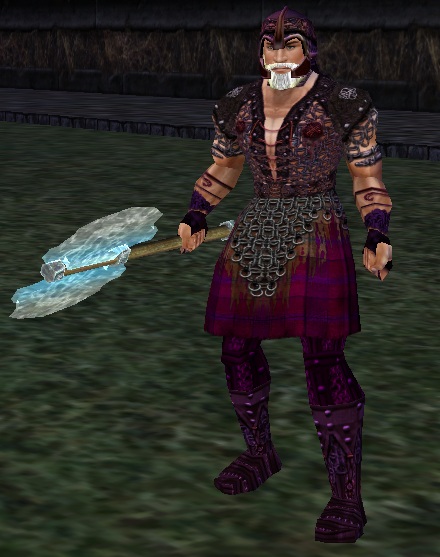 Powered up for EverQuest Platinum
Berserkers are one of the powerful melee character classes in EverQuest Online. They are equipped with chainmail for protection and defense. Berserker wields two-handed weapons exclusively and excels at dealing mass damage for short period of time.  These lists of expertise are the few tactical options for berserkers. First, they can hurl axes and other objects at enemies to deal lesser damage from a distance. They can possess two lines of spell-like axe tossing abilities that respectively stuns or snare with damage over time. They can also unleash war cry that can improve the melee attacks for themselves and for the rest of the group.
Trained abilities for collecting EverQuest platinum
Berserkers are trained with two-hand blunt, two-handed slashing, blind wound, defense, hand to hand, kick, offense, two-hand piercing, throwing, dodge, parry, double attack, riposte and disarm. These abilities can make a berserker very reliable in supporting allies and sustaining the damage of its attacks.