Tera Gold to enchant avatar weapon guide will help you know how to enchant your first avatar weapon and how does it helps you in leveling your tera account.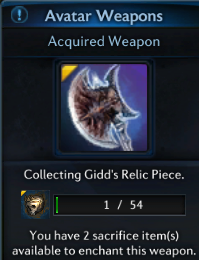 Avatar weapon for level up and Tera Gold
Before you plan to enchant a avatar weapons, you will also be needing a weapon shards and a godly alkahest that will help you to enchant an avatar weans up to +6. While refine godly alkahest will give you chance to enchant an avatar weapons from +7 to +9. Both of the Godly Alkahest and refined godly alkahest can be obtained from drops or can be bought with Tera gold from any general merchant.