From May 13 to May 20, Star Wars: The Old Republic will be holding the Bounty Contract Week event. During this event, players can earn StaWars Credits for your SWTOR account by bringing criminals to justice.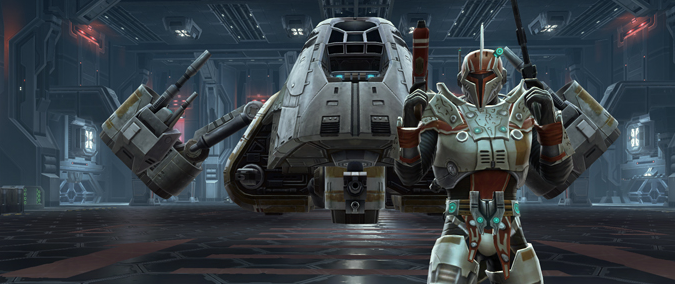 Collecting SWTOR Credits Bounty Hunter style
Characters level 15 to 55 can start participating in the event by talking to Bounty Brokers Association representatives in the fleet. After which they can take on bounties available from the Cartel Bazaar mission terminal. Players can then hunt down their targets and collect their SWTOR Credits.
Items and SWTOR Credits rewards
Players can win for themselves Bounty Tracker's Armor, Assassin's Bowcaster, a BH-7X Custom Hunter mount and more. Complete enough standard missions and Kingpin missions can be done for these items and even more SWTOR Credits. What're you waiting for? Get hunting now!