Calling all the creative Tenno, your artistic skills are needed to save…the Sunday paper. Yes you read that right; Warframe is holding A Call For Comics Contest! Winning entries will get Platinum added to their Warframe account. What're you waiting for? Start drawing!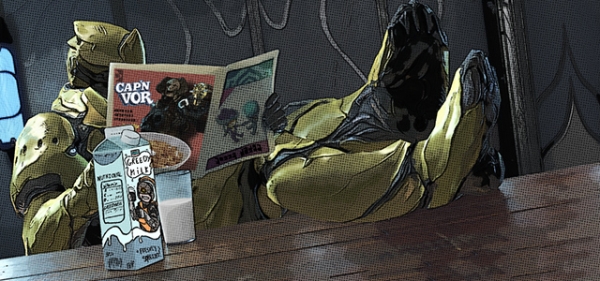 Make funnies with your Warframe account
To join contest, players need to create a unique Warframe comic consisting exactly of three panels. The image can be created by with any software, even by hand, but must be uploaded to imgur and then posted in the official contest thread. The strip must also include the player's alias as it appears on their Warframe account. Finally there can only be one entry per player.
Platinum rewards on your Warframe account
Three winners will be selected at the end of the event. The prize of 1,000 Platinum will be added to their Warframe account. For the 1st placer however, their comic will also be featured in the next Warframe Primetime episode. The contest will run from March 14 to March 20.